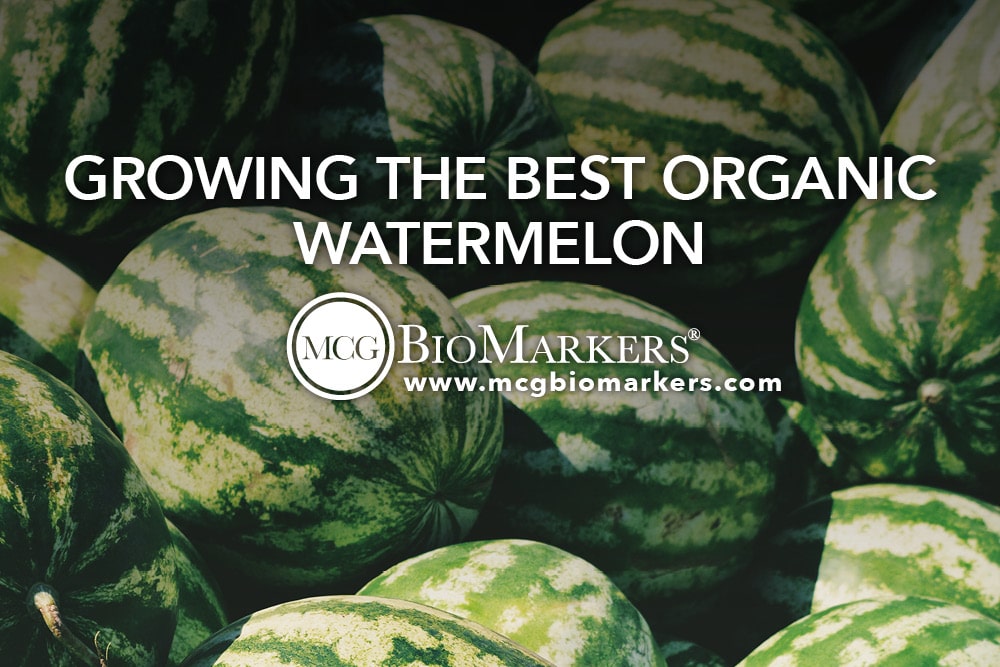 So many of us associate the warmth of summer and the refreshing sensation of biting into a cool, juicy bite of a fresh watermelon. It's one of the fruits that makes everyone smile no matter their age. As an Iowan, you may think that you won't have much success growing watermelon in your organic garden, but that's not the case. If you're thinking about adding organic watermelon to your vegetable garden, follow these tips to grow them!
Choosing a Variety
Pretty much every gardening catalog has several varieties of watermelon to choose from. This means there's one out there for your garden! Whether you prefer bush and midgets, small gardeners, vines that produce icebox melons, picnic, and family sized melons; or melons with skin tones ranging from green-gray to green striped to yellow, you'll have plenty of options to choose from.
Watermelons come in seedy and seedless varieties as well as oval, round, long, or thin. Each kind can be delicious, juicy, and mouthwatering as watermelon should be. If you're new to growing watermelon and aren't sure what varieties best suit your palate, stop by your local organic grocery store to try them out. Once you've tasted a few, you'll be able to narrow it down to the variety of your choice.
You should note that seed prices for watermelon vary. You'll probably find anything from $3.55 per ½ ounce to $2.75 per ounce depending on the catalog you order from and the variety. No matter what vegetable or fruit you're ordering, be sure to do it through a company that you've come to trust.
Growing Watermelons
Watermelon seeds have a large case with a soft center, which means they can be easily crushed during shipping. Even in their normal condition, the seeds don't sprout as easily as other garden vegetables, so treat them with care.
One of the best ways to care for your watermelon seeds before placing them in the ground is to soak them in water for 20 hours. Soaking them will increase the chances of germination.
You can also soak the seeds in lukewarm tea for two hours and then spread them on a tea-soaked towel. After two hours, fold the towel up and keep it in a plastic bag at a temperature of 70 degrees for one week. Once the soak is complete, the seeds will sprout and you can transfer them to the garden.
Watch your soil temperature when planting watermelon seeds. Cold soil will cause them to rot when transplanted, so place your watermelon seeds in the ground when the last frost date has passed and the soil is very warm.
You should also be mindful when planting watermelon as planting them too late in the season will run them too close to fall and they'll ripen after the cool temperatures arrive. If you plant your melons too late, they won't have enough time to reach their full flavor.
Once the soil has reached a temperature of 60 to 70 degrees, you can transfer them to the garden. If you're in central Iowa, you can plant your seeds in mid-May. As a southern Iowan, plant your watermelons seeds a week earlier.
Fertilizer, Soil, and Water
Apply slow-release organic fertilizers to your maturing watermelons so they receive nutrients for an extended period of time. Melons are heavy feeders, so they enjoy consistent applications.
Keep the soil rich and porous with worm castings. Test to make sure it maintains a pH of 6.0 to 6.5. Because a larger portion of melons is H20, they need plenty of rainwater and artificial watering. Once they start to ripen, you can water them less as this will increase their sweetness.